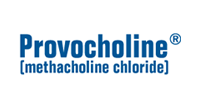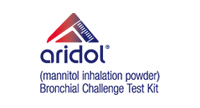 Clinical Research Consultation
Guidelines / Publications
Provocholine can be purchased through the wholesalers below. If you are having difficulty ordering through the wholesalers, please contact Methapharm Customer Service at 1-833-887-7686.
Provocholine is also available for purchase directly through Methapharm. Products can purchased through our new online portal. Creating an account is quick and easy. For questions or support, contact our Customer Service team at ussales@methapharm.com or 1-833-887-7686.
Alternatively, products can be purchased by completing and submitting an Order Form.
Product Ordering Information
| | | | |
| --- | --- | --- | --- |
| | NDC | UPC Code | Pack Size |
| Provocholine 100 mg (20 mL vial) | 64281-100-06 | 364281-10006-5 | 6 vials / carton |
| Provocholine Inhalation Solution (Now Available) | 64281-110-06 | 364281-11006-4  | 6 kits / carton  |
| Aridol (Bronchial Challenge Test Kit) | 67850-552-01 | 367850-55201-2 | 1 kit per patient |
| | | | |
| --- | --- | --- | --- |
| | NDC | UPC Code | Pack Size |
| Provocholine 100 mg (20 mL vial) | 64281-100-06 | 364281-10006-5 | 6 vials / carton |
| Provocholine Inhalation Solution (Now Available) | 64281-110-06 | 364281-11006-4  | 6 kits / carton  |
| Aridol (Bronchial Challenge Test Kit) | 67850-552-01 | 367850-55201-2 | 1 kit per patient |
US Wholesaler Ordering Codes
 

AmerisourceBergen

Cardinal Health

Henry Schein

McKesson

Morris & Dickson

Provocholine 100 mg (20 mL vial)

10047690

2991065

7866491

1994359

386581

Provocholine Inhalation Solution
(Now Available)

10273560

5807961 

142-7692

2645786 

168898

Aridol (Bronchial Challenge Test Kit)

10191770

5486022

1356100

3229382

498329
 

AmerisourceBergen

Cardinal Health

Henry Schein

McKesson

Morris & Dickson

Provocholine 100 mg (20 mL vial)

10047690

2991065

7866491

1994359

386581

Provocholine Inhalation Solution
(Now Available)

10273560

5807961 

142-7692

2645786

168898 

Aridol (Bronchial Challenge Test Kit)

10191770

5486022

1356100

3229382

498329